Articles tagged: Lafont,
From sun-up to the night shift, these men's frames get things done. Down to the Wire (ABOVE) Wires was established in 2017 by Yair Neuman, a London-based designer, under the creative direction...
Q Vision's LOUISLUSO rounds! Candy Crone, Wayne Optical, York, PA All LOUISLUSO frames are made with Ultem and the LC9022, part of the London Collection, is available in four colors (wine, shown)....
Vernon Gantry, a line out of Long Island City designed by ODs to be sold as affordable packages to compete with Warby Parker. Amazing quality. Larah Alami, OD, Hudson River Eye Care, Tarrytown and...
(PICTURED ABOVE) The polarized Gant GA7080 from Marcolin features a subtle metal detail in a diamond embossed pattern and a soft rectangle shape. MSRP: $172 We cannot keep our men's polarized...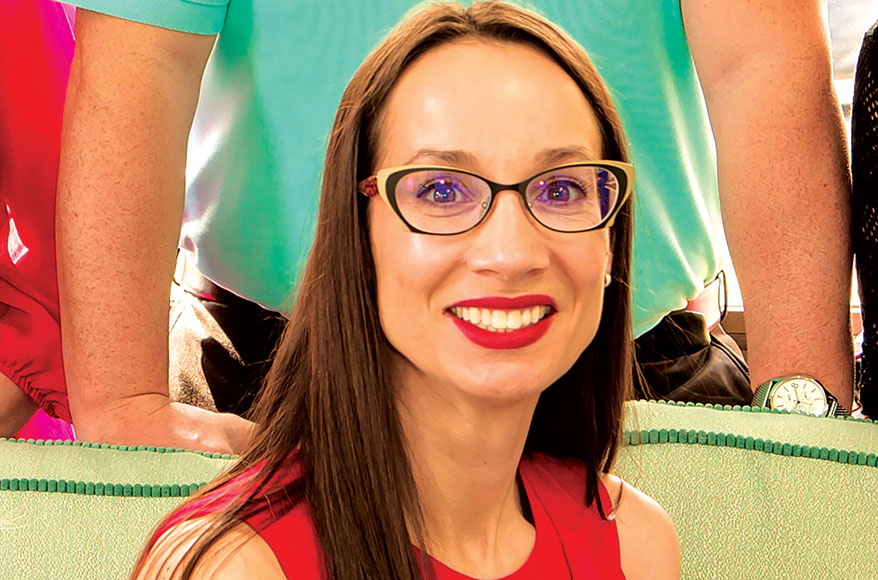 For a long time, we tried competing with large retailers on products and prices, yet the odds were never in our favor. So, the biggest lesson we learned was: Stop comparing ourselves to them! It...
Handcrafted in Berlin, the Sesi from the Mykita Lite collection is an ultra-light stainless steel and slender acetetae square-shaped optical frame in seven colors. MSRP: $519 The Sesi by Mykita,...
XOXO Bali, though all models do great. Great fitting, great price, fun colors and shapes in GX by Gwen Stefani too. Erin Pillsbury , Shasta Eye Medical Group, Redding, CA The feminine XOXO Bali in...
Jenna GilbertsonMcCulley Optix Gallery, Fargo, ND My current favorites are my Lindberg Strip 9709 and Zero G Chauncy. Both are lightweight and turquoise! My two Prodesign pairs are the first thing...
He led Lafont Paris and the Silmo Paris Exhibition. Philippe Lafont, who was president of president Lafont Paris and of the Silmo Paris Exhibition, has died. He founded the Lafont house with his...
Where Art MeetsFine Eyewear Virginia store finds success with high-end style and super service STORY BY DANIEL P. SMITH If frames are an artistic expression of a person's individuality, as...
We received new Lafont the end of November so the staff was excited and it did well. Kristina Swartz, The Eye Site, Mishawaka, IN The Tarantella from the FW2016-17 collection features intricately...