Articles tagged: Sanity Files,
Selina R. McGee, OD Precision Vision of Edmond, Edmond, OK Dr. Selina McGee values her independence. "I jokingly say self-employment is for the unemployable, but it's true." Luckily for her...
Jennifer Leuzzi Mill Creek Optical, Dansville, NY Jenni Leuzzi is a busy woman. "I'm a control freak," she admits. "I'd be less stressed if I could delegate." She has four kids whose...
Michael "Mick" Kling, OD Invision Optometry, San Diego, CA Mick Kling is many things: founder and CEO of Invision Optometry; consultant for Impact Leadership; founding member of Refractive...
Scott Keating, ODVision Trends, Dover, OH Being a solo owner/operator, one of Dr. Scott Keating's favorite things is that the harder he works, the more he makes. But that truth is a double-sided...
Dr. Katie and Scot McElvaineSpringfield Family Vision, Springfield, MO The couple that works and PLAYS together stays … sane. Prior to opening Springfield Family Vision Dr. Katie McElvaine and her...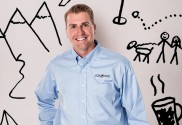 Christopher J. Arbaugh, ODAlpine Vision, Colorado Springs, Windsor and Falcon, CO Running a three-location business with 16 employees is enough to make anyone question their sanity. Luckily, Dr....
Jessika Arena The Eye Center, Asheville, NC Eleven years into her optical industry tenure and Jessika Arena, office manager of The Eye Center in Asheville, NC, has solidly turned her "Girl...
Coyote DeGroot Lab Rabbit Optics, Chicago, IL With a name like Coyote, it's probably not surprising Coyote DeGroot of Lab Rabbit Optics, an ABO Advanced-level certified optician, has a creative...
Courtney Dryer, OD Eyes Optometry, Charlotte, NC Dr. Courtney Dryer is something of a rarity in Charlotte: a native. A glasses wearer since the age of 7, it is of little surprise she returned to her...
Julie Kubsch Specs Around Town, Bloomington, IL Julie Kubsch finds lots to love about running a business, but there are downsides. "Paying bills, chasing credits/returns. It always seems like the...
James and Dr. Laura ArmstrongAlberta Eye Care, Portland, OR Winners never quit. You'd think after winning INVISION's 2016 America's Finest Optical Retailers contest, the Armstrongs would sit...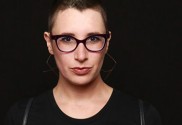 Julia GogoshaGogosha Optique, Los Angeles, CA If you haven't heard of Julia Gogosha you probably need to get out more. An indie eyewear darling, she established Gogosha Optique in 2008 after...
Blake Hutto, ODFamily Vision Care, Alma, GA Dr. Blake Hutto, co-owner of Family Vision Care in Alma, GA, originally founded in 1955, moved back to his hometown after graduating from Nova...
Leanne Liddicoat, ODClearVue EyeCare, Roseville, CA Six years at ClearVue and Dr. Leanne Liddicoat credits a happy working environment for some of her sanity. "We work as a team, striving together...
SPONSORED VIDEO: VISION SOURCE
Optometric Practice in a Small Town
Practicing in a small town gives you the diversity and opportunities to practice full-scope optometry. See how one OD found professional and personal fulfillment in a small town.