We are not "financial advisers." I graduated college a couple of months ago and it was awesome! I'm on my way next month in quest of my MBA. I am ecstatic about my next challenge. Anyway, my...
Designer Ahlem Manai-Platt has the sort of effortless Parisian style fashion girls die for. A former photo journalist...
BRAC and VisionSpring partnered on the effort. (Press Release) DHAKA, BANGLADESH -- VisionSpring and BRAC provided 1 million pairs of affordable eyeglasses to low-income customers, achieving major...
He's an industry veteran. Livermore, CA-based eyewear company Wiley X Inc. has hired Frank Rescigna as senior vice president of sales. Rescigna has experience in the branding, licensing, sales...
The acquisition was a $69 million deal. The Federal Trade Commission has approved a final order settling charges that Bausch + Lomb parent company Valeant Pharmaceuticals International Inc....
There's evidence for a wage gap. Is there a wage gap in eyecare? A new study suggests that for women in ophthalmology, at least, there is. And according to the American Optometric Association,...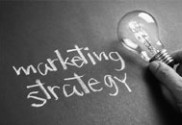 Logos will appear on the team's car and race suits. (Press Release) Sahara Force India announced that eyewear specialist Foresight & Vision will be a partner for the 2017 season. The...
The suspects burglarized a warehouse. About $400,000 worth of merchandise was stolen from a sunglasses company. Thieves took the sunwear from a warehouse in Irvine, CA, the Orange County Register...
In this era of social networking, sometimes we forget that grassroots marketing is still hugely beneficial for sparking...
The company will preview new collections. (Press Release) Safilo USA is embarking on a Safilo Buying Days live selling initiative in 2017. The schedule includes 15 events across the U.S. in 2017...