Media spending is up 60 percent. (Press Release) ALEXANDRIA, VA - Think About Your Eyes, the vision industry's national public awareness campaign, launches its 2017 national advertising campaign...
The firm said it's reorganizing. PFO Global Inc., a company that makes prescription lenses, finished eyewear and vision technologies, has filed for Chapter 11 bankruptcy in the U.S. Bankruptcy...
STORY BY DANIEL P. SMITH The strategies, tips and tricks eyecare pros employ to drive multiple-pair sales Tired of...
The company is partnering with Prevent Blindness. Allergan plc (NYSE: AGN) has announced a commitment to fight preventable blindness in the U.S. with a new initiative called See America. Through...
Chris Fischer of OCEARCH will be on hand. (Press Release) DAYTONA BEACH, FL – This year at Vision Expo East, Costa will be offering eyecare professionals an opportunity to win a trip to join the...
Eyewear groups have a "wealth of opportunity." The eyewear market is changing quickly, with LVMH and Marcolin planning a joint venture and Luxottica and Essilor planning a merger. And you can...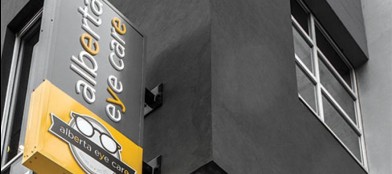 While returning patients are key to your business, new patients are also a necessary piece of any practice's growth....
It comes from the University at Albany-SUNY. Research have published promising new findings on age-related macular degeneration, according to the University at Albany-SUNY. University at Albany...
They say this law would expand access to care. A proposed law in North Carolina would allow the state's optometrists to perform certain surgeries, the News & Observer reports. Rep. Justin...
Why are Russians checking my website? According to Google Analytics, they're 20 percent of my audience. It's...