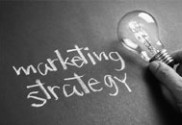 In the optical world, we talk a lot about effective marketing. It's is a substantial growth driver, whether via nontraditional advertising, unique partnerships, influence marketing or digital...
The money supported the 2016 World Sight Day Challenge. (Press Release) Bausch + Lomb, a global eye health company, announced it has raised more than $40,000 in support of the 2016 World Sight Day...
It's a "potentially disruptive innovation," Novartis says. Novartis plans to acquire Encore Vision Inc., a privately held company in Fort Worth, TX, focused on the development of an eye-drop...
It hit her suddenly. Gretchen Denslow, a former medical malpractice defense attorney who became a stay-at-home mother, had been planning her new optical shop for months — years, even — and the...
The number is up from two years ago. Are you handing out holiday bonuses this year? If so, you have lots of company, Employee Benefit News reports. Among small businesses, about 64 percent of...
(Press Release) Essilor Sun Solution, the Essilor Group division dedicated to sun plano lenses, has begun a collaboration with Istituto Europeo di Design in Turin, Italy. The goal of the...
The case is about minimum retail pricing policies. Utah can enforce its law regulating retail pricing of contact lenses, a federal appeals court has ruled. Alcon Laboratories Inc., Bausch &...
She developed retinal detachment. An optometrist in New Zealand has been ordered to apologize to a woman who lost much of her sight in one eye after he failed to diagnose her condition, Radio New...
I love the story about the little boy who fell out of bed in the the night. Hearing his screams, the mother ran in and asked, "What happened?" Through tears the little guy replied, "I guess I...
Employees organized a variety of fundraisers. (Press Release) CooperVision Inc. has made a $164,000 donation to Optometry Giving Sight in support of the 2016 World Sight Day Challenge. This is...