It's introducing optical and sunglass collections. (Press Release) Baumvision has announced a partnership with Komono eyewear. Baumvision will be the designated U.S. sales and distribution...
The deal closed Jan. 20. Novartis paid $465 million for Encore Vision Inc., a privately held company in Fort Worth, TX, reports DallasNews.com. The acqusition was announced in December. It closed...
WEEK 1 Jan. 30-Feb 3 STAFF The beginning of the year is a great time to do cross training as employees are usually...
The firm spreads the "power of optimism." BOSTON -- Life is Good has entered the eyewear market in collaboration with The McGee Group, launching new readers, optical frames and sunglasses for men,...
Kilsgaard hopes to grow internationally. (Press Release) Kilsgaard Eyewear has joined Aarhus, Denmark-based Design Eyewear Group. The new partnership will fuel the growth of Denmark-based...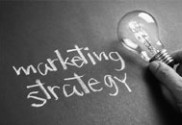 "It was insulting," he said of a Warby promotion. As Warby Parker prepared last week to open a store on Walnut Street in Philadelphia, Cliff Balter, owner of Innervision Eyewear, was making his...
Rule 584: Know that any request for a return will come with the assurance, "But I never wore them." Rule 873:...
Don't watch this video if you're squeamish. There's a woman in Bosnia who makes her living cleaning people's eyeballs. And she does it in a way that might make you want to throw...
They were announced at the 2017 Executive Summit. ALEXANDRIA, VA - The Vision Council elected its 2017 officers and board of directors at its annual Executive Summit. Mike Hundert, CEO and chief...
Mark Clark says it's important to remember that selling frames is not the goal; selling frames at a profit is. I might be dating myself a little, but I remember when third party payers promised that...